Clarksville
Family Dental Care
We provide exceptional, affordable dental care to our Clarksville community in a family-focused environment where patients feel at home.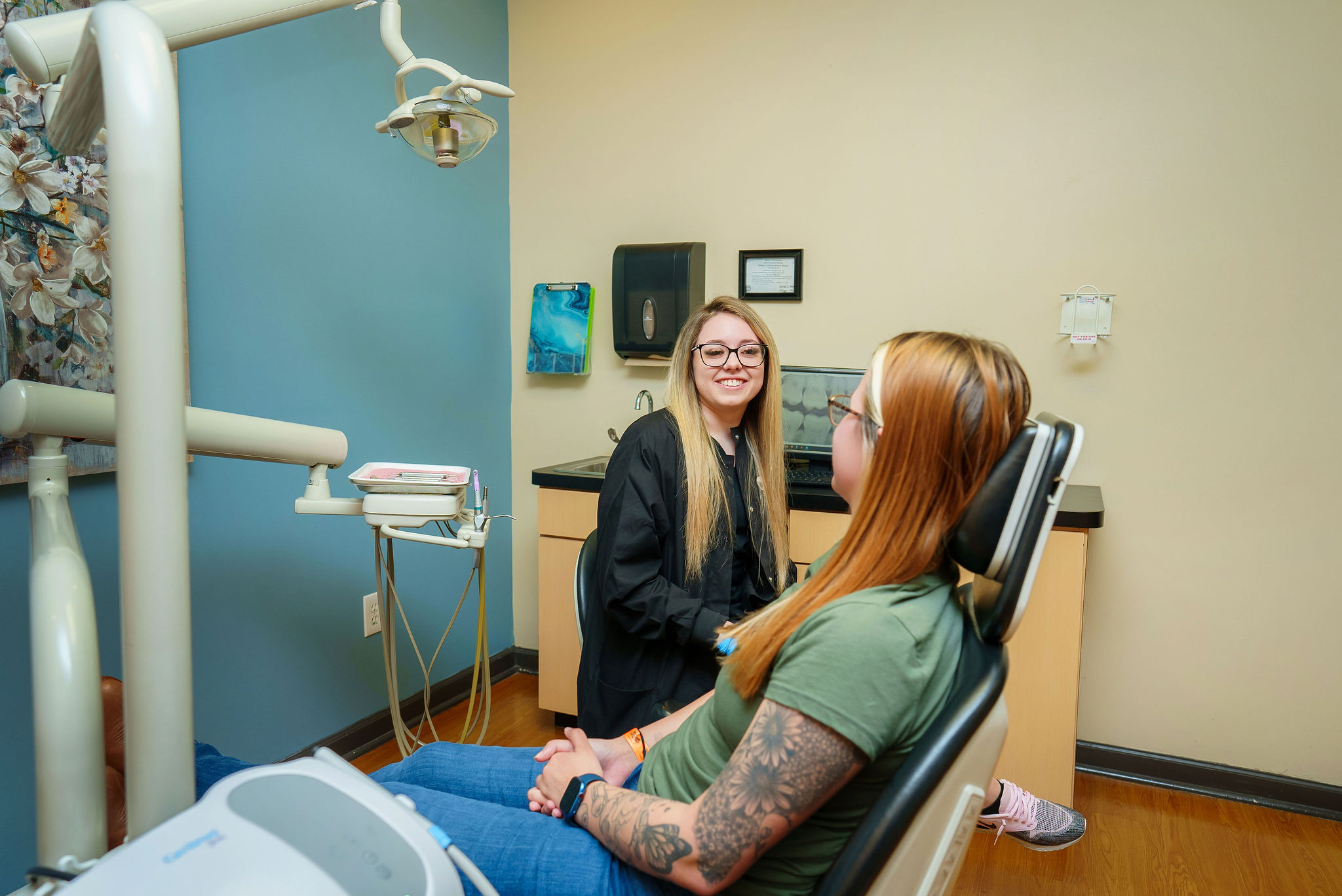 What matters to you, matters to us
Locally owned and operated, Tiny Town Dental provides excellent dental care by way of personalized treatment from a caring dental team. We are dedicated to making your dental visits quick and easy, with Saturday, same-day, and walk-in appointments.
Your dental
team for life
Tiny Town Dental provides high-quality, personalized care for patients of all ages in our community, regardless of their oral health history.
People love
Tiny Town Dental
It's important to us that our patients have a great experience when they visit us. That's why we love getting reviews like these!
When we transitioned from of Family dentist in Madison TN to Clarksville I just knew it would never feel "like home". Oh but I was wrong. Your team has taken My family in as though we've live here for years. All the open information about our care given without me having to figure out what to ask. You are the best.
- Lisa Brooks
Had the best experience here. They were very kind, took me right back and got started immediately. I had to have a wisdom tooth extracted. Absolutely no pain. Everything explained from the moment I sat down.  I did not know the procedure was even complete until [the dentist] told me.
- Debbie Enruiquez
Hats off to Sherry the hygienist who was the most thorough hygienist ever.... Explained everything from insurance to what was going on inside my mouth. The office is equipped with the latest and greatest x ray machines, cameras, and the like. I left knowing I had received the best care possible.
- John Nicolosi
Tiny Town Dental is the place to be. Every Doctor there provides top quality work while treating you like family. The hygienists and staff are very knowledgeable and amazing at what they do. Your teeth deserve the best dental care. Your teeth deserve Tiny Town Dental!
- Zach Smith
Want to check if we take
your insurance?
Want to check if we take your insurance?
Fill out this form and one of our team members will be back with you as soon as possible.